Welcome to MyCustomBot! If you are at all interested in getting your own custom robot then this is the place to be!
How it works
How to sell a bot
If you are at all interested in selling a custom bot that you own, then put it on the market here. For your bot to be applicable to be sold, you must enter the: Name of the robot, the robot's catchphrase (i.e. "the steel samurai" or "the Gold-blooded killer" or "the bot from out of hell") and the price (or can also trade robots. If you want to trade a bot, then next to Price: enter "Trade"). Don't forget to add a picture of your bot!
How to buy a bot
If you are interested in buying a bot (why wouldn't you be ;] ), then after finding a bot on our list of Robots on Sale, send a message, either a private message or in the comments below, to the owner, and you can negotiate.
Robots On Sale
Typhoon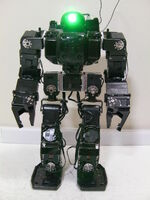 Title: The One Eyed Crusher
Price: $10,000
Hotdog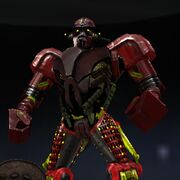 Title: The red and yellow master of mayhem
Price: Negotiable
Ad blocker interference detected!
Wikia is a free-to-use site that makes money from advertising. We have a modified experience for viewers using ad blockers

Wikia is not accessible if you've made further modifications. Remove the custom ad blocker rule(s) and the page will load as expected.