No Joke is a robot made to look like a clown.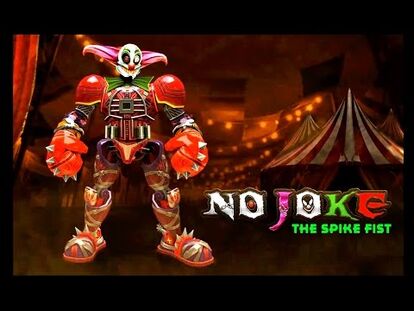 Name: No Joke
Title: The Spike Fist
Height: 8'4
Weight: 1200 LBS
Special Feature: Psychoframe
Special Moves: Prankster
Super Prankster(Atom)
Ultra Prankster(Excavator)
Announcer's Quote: "The Spike Fist... No Joke!"
Trivia
He holds the record for "Most Original Title".
His signature move is "Prankster", but on his card, it is "Jumping Jack".
Ad blocker interference detected!
Wikia is a free-to-use site that makes money from advertising. We have a modified experience for viewers using ad blockers

Wikia is not accessible if you've made further modifications. Remove the custom ad blocker rule(s) and the page will load as expected.