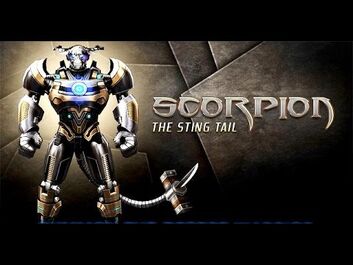 Name: Scorpion
Title/Nickname: The Sting Tail
Generation: 3
Bot Type: Demon Wall
Ability: Corrosive Fists
Origin: Egypt (iOS), Japan (WRB)
Weight: 1625 Lbs
Height: 8 '4"
Special Feature: Telescopic Tail Blade
Signature Move: Dagger Strike, A Sting in the Tail
Scorpion is a very strong fighter to purchase in the iOS Real Steel game.
Trivia:
In the iOS Real Steel game, his second move in his jab combo is an uppercut, unlike everyone else.
Ad blocker interference detected!
Wikia is a free-to-use site that makes money from advertising. We have a modified experience for viewers using ad blockers

Wikia is not accessible if you've made further modifications. Remove the custom ad blocker rule(s) and the page will load as expected.