OK, wow, I have no idea what's goin on.
I was changing the picture for Noisy Boy 2.0, a robot that I am going to start editing soon, and for some reason, this happens: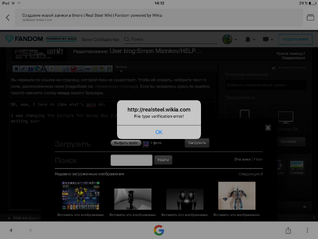 Does anyone know what's going on??

EDIT: OK, now I realized that I'm dumb. I came up with a solution to this myself, so you can pretty much ignore this blog.
Ad blocker interference detected!
Wikia is a free-to-use site that makes money from advertising. We have a modified experience for viewers using ad blockers

Wikia is not accessible if you've made further modifications. Remove the custom ad blocker rule(s) and the page will load as expected.